Utah
Utah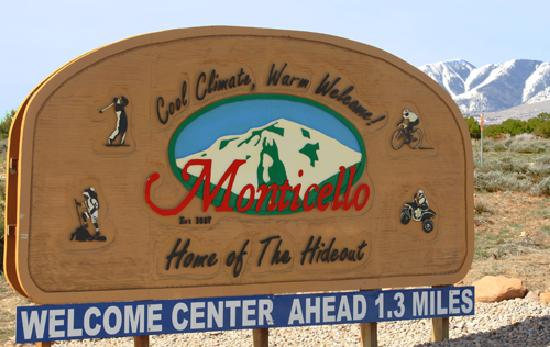 Monticello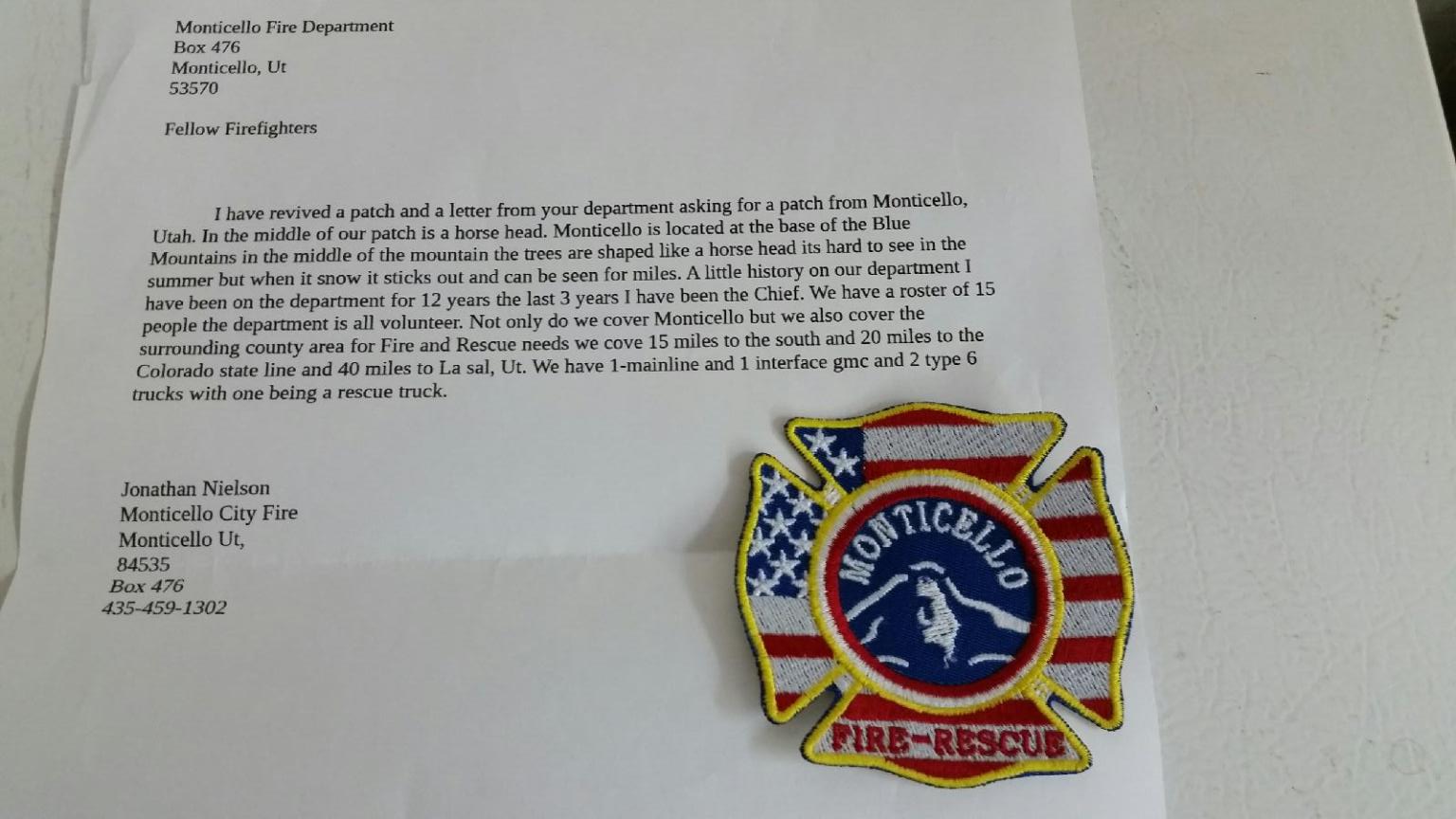 Info on Monticello UT.
Monticello UT. is in San Juan county as you can see from the letter we received from them they cover quite a large area. We got the patch from them this year 2017 after various tries. More info will be included latter. Thanks to Chief Nielson for helping us out.
Here is a snapshot of their antique's in front of the station.